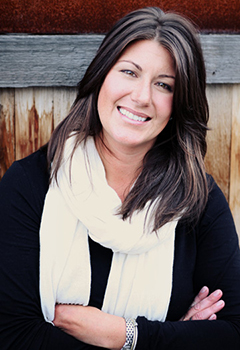 Nicole has 15 years of experience producing live events and experiences built on the platform of creating community. Curation, collaboration, community building and placemaking are the intentions encompassing Nicole's work.
Nicole has produced over 1,200 events throughout Colorado, raising close to $5M for non-profit organizations. Nicole's professional relationship with Steamboat started in 2012 during the 5 year run of the USA Pro Challenge the 7 day, professional, stage racing cycling event encompassed Colorado.
With a strong emphasis on making vision a reality and focusing on true, authentic experiences, Nicole is really excited to bring her passion to this new venture.
Bobby has been working with the HobNob team since 2013 wearing many different hats. His expertise stretches from talent buying to site logistics to sponsor fulfillment.
He has a Sports/Entertainment & Event Management degree from Johnson & Wales University with a concentration in Sports Marketing where he also played soccer following a career of being a division I athlete at CSU for Track & Field.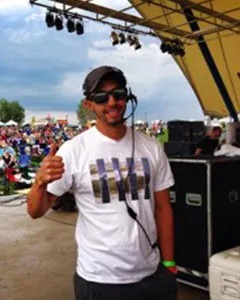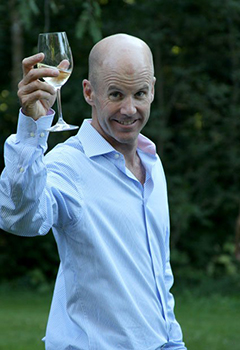 Jeff Black's life and career have been driven by two passions—outdoor sports and good food. Growing up in Southern California, he spent his summers lifeguarding and teaching swim lessons at the beach and his winters skiing in the mountains.
After graduating from Northern Arizona University in 1982, he headed back to Los Angeles and began his event-planning career with the 1984 Los Angles Olympic Games. Jeff continued his involvement with the Summer Games and worked on four Olympic Torch Relays—Los Angeles, Atlanta, Salt Lake City, and Athens, Greece.
After the 2004 Olympic Games, Jeff left the sporting world to focus his other love, food and wine. For the past six years, he has led the charge for the Celebrity Chef Tour Benefiting the James Beard Foundation. This tour brings great chefs to cities around the country for an unforgettable night of food and drink. Under Jeff's leadership, these tour dinners have raised over $850,000 to fund scholarships in culinary arts through the James Beard Foundation.
Jeff travels extensively and usually spends more time on the road than at home. In fact, North Dakota is the only state in the US that he has not visited. He is currently looking into a Celebrity Chef Tour dinner in Fargo.
Jeff resides in Steamboat Springs, Colorado where he enjoys year-round outdoor adventure…and of course, good food and drink.
Culinary Director
Hunter Charmness
Hunter Charmness was born and raised in St. Louis, MO. After years of visiting Steamboat Springs during school breaks, he moved to Steamboat to pursue his love of everything outdoors. He took a job at Home Ranch working his way from washing dishes up to prep cook. He fell in love with cooking under the direction of Chef Clyde Nelson. His next adventure took him to Le Cordon Bleu culinary school in London and interned at the Goring Hotel under Chef Derek Quelch.
Upon returning to the US, he took a position with the staff at Luca D'Italia in Denver under the direction of restauranteur Frank Bonnano. After several years at Luca, Hunter took a roll as sous chef opening Bones next door. A life curveball took Hunter to the Pacific Northwest where he worked at James Beard award winning restaurant Crush in Seattle.
Settling back in Colorado with his wife and children, Hunter opened Boxcar Restaurant a gastropub in Avon. After several successful years, Hunter closed the restaurant which opened up more time for life as a food rep with Shamrock foods and life as a husband and father. In his free time, Hunter enjoys fly fishing, skiing, mountain biking and seeking adventure. Hunter is very excited to be joining this stellar team putting together an event like the Steamboat Food & Wine Festival.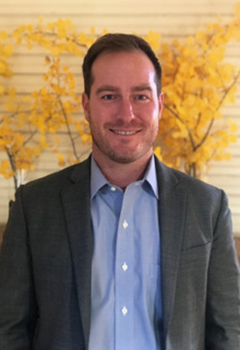 Beverage Director
Tim Taylor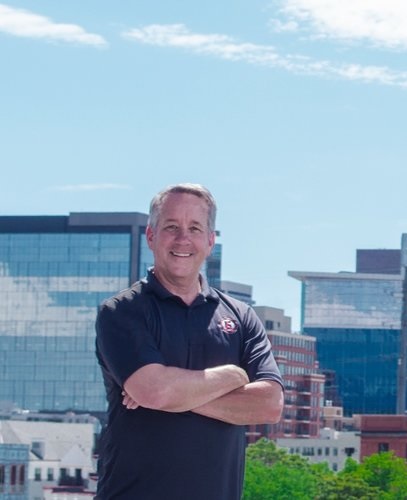 Tim Taylor is an industry expert with over 30 years of experience in food and beverage, event planning, and venue development. Most recently he was part of the senior leadership team that planned and executed the re-development of the McNichols building as a cultural arts and event venue. Additionally, he planned events at the McNichol's building and surrounding Civic Center park area successfully executing operations for over 1500 events.
Tim values relationships and has extensive networks that extend to city agencies, non-profits and for-profit stakeholders. Tim volunteers his time by sitting on multiple event advisory boards, where he is an outspoken advocate for generating new business opportunities and striving for continual improvements. Tim's first job started his journey into the restaurant industry. His brother recruited him to start cooking right out of high school. His brother developed his skills to provide a high standard of quality experience to anything he does throughout
his career.
All of these attributes Tim has developed, has lead him to start Avant- Garde Events and Productions. An organization that supports the Event Industry in a multitude of ways, from bar services, event implementation, operations, venue development, staffing and planning.
Programs Director
Radhika Mahanty
Radhika brings more than 25 years of professional experience in communications, strategic marketing, and event production to the festival. A Colorado native, she has a deep love for the mountains and outdoors, and when so when paired with wine, couldn't be happier to be on this team.
Her expertise and passion converge where collaborative placemaking, connections, and community relations meet. Her relationships are everything to her, and she loves Denver and Colorado for the people that live and make it the amazing place it is.
Radhika lives in Denver with her son, Max, and her two rescue mutts, and her wine fridge.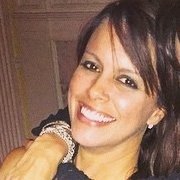 Brand, Marketing and Partnership Strategist
Kelly Baird
Kelly Baird is a brand marketing and partnership strategist with over 14 years in the industry. She has worked extensively on the agency and property/event side, directing the strategic, marketing, and operational development of brands and businesses. Kelly brings to the table a tremendous strength in fostering strong relationships, effectively allocating resources and establishing cross-departmental processes to provide data-driven solutions within the integrated marketing and events space.
A large part of my career has been spent within the sports marketing domain leading strategy, sponsorship negotiations, activation and measurement work across a portfolio of brand and property clients. In addition to this I spent over 3 years working globally in Cape Town, South Africa, where I managed and executed public-private partnerships (i.e., Nike, Inc., Barclays Spaces for Sport, John Hopkins CCP, FIFA, USAID, the South African Department of Health and Education, etc.).
Outside of supporting Steamboat Food & Wine Festival, Kelly, currently consults and executes brand, marketing and partnership strategies for various clients such as the Colorado Classic-presented by VF Corporation, Trak Software, Tennyson Center for Children, and POV Sports Marketing.
Kelly grew up as an Airforce brat moving every 3 years of her life until going to college at the University of Oregon where she was a D-1 soccer athlete, graduating with a Bachelor of Science in Business Administration and Sports Marketing. She currently resides in Denver, Colorado, but can be found traveling whenever she gets a chance.
Sign up for the latest festival updates!