Gift Giving Guide for the Holidays
Posted on
December 13, 2019
Give Your Wine Enthusiast the Gift of Entertaining
Whether you're gifting to a friend, family member, colleague, or yourself (no judgement here!), we've got you covered. Check out our gift giving guide to un-complicate the brainstorming process and spark just the right idea for someone you have in mind.
We've listed out 8 thoughtful gifts and experiences that we'd enjoy giving and getting! Leave a comment or send it around –– it might just be the best gift of the holiday!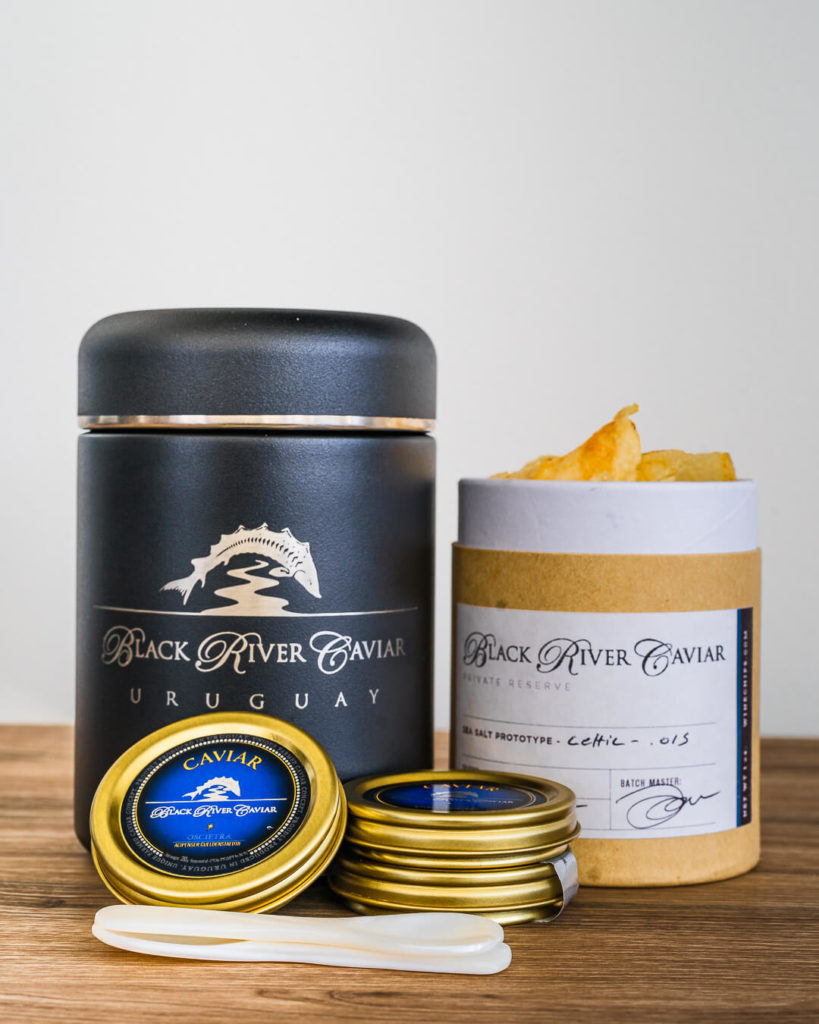 Caviar is the new everyday luxury. Give someone the gift of indulging all their senses with the finest in sustainably harvested caviar. The flavor begins with a hint of salt and is clean like the satisfying sweet aroma of the ocean. Shop their holiday gift pack with all the caviar essentials. This wonderfully addictive experience of caviar is the perfect gift for the caviar aficionado, or the person who already has everything! ….. ooh la la!
Price: $375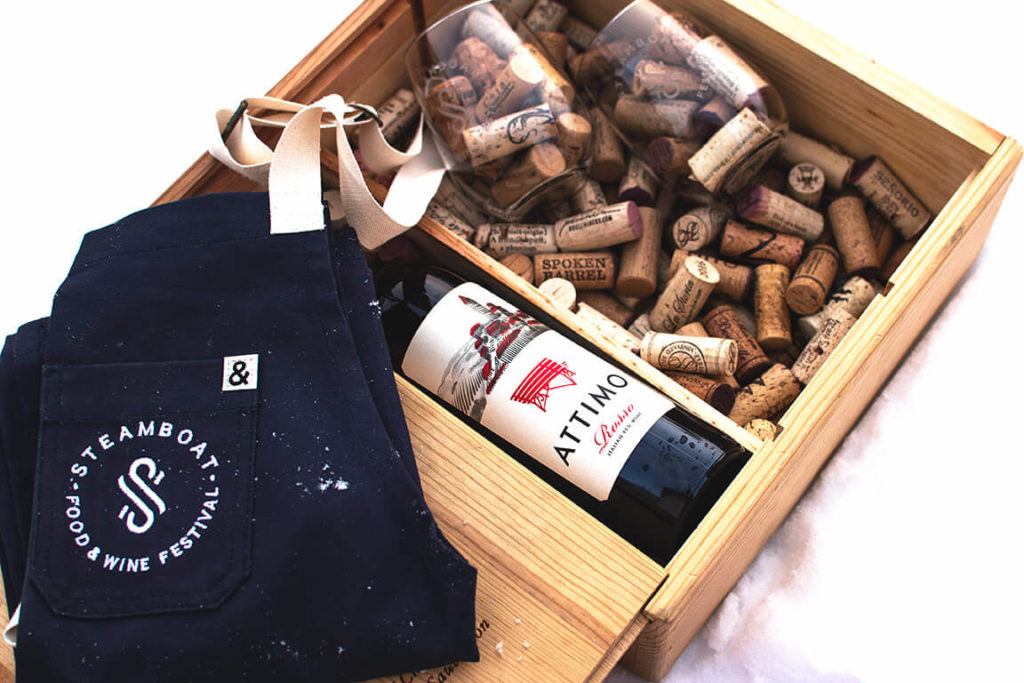 This gift box starts with a beautiful custom wooden wine box. Upon opening the recipient will find two stemless wine glasses, a handcrafted, durable Hedley & Bennett Chef apron, a bottle of fan favorite, urban winery Attimo wine (your choice of Rosso or Bianco), plus two tickets to the 2020 Grand Tasting for the Steamboat Food and Wine Festival.
Price: $415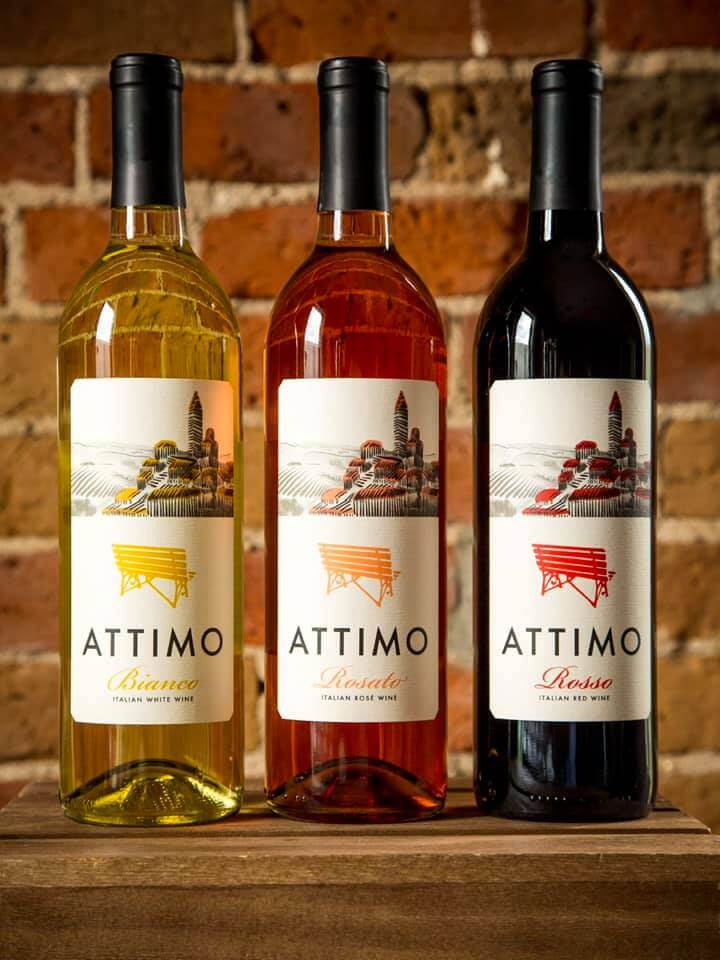 Attimo Winery brings the classic taste of Italy to Colorado. After working with Italy's top winemakers, Attimo will soon be opening a 7000 square-foot Winery in downtown Denver. Give the gift of this exciting new Italian wine, aged and fermented in imported European oak barriques. A 12 month Wine Club gift will deliver a monthly bottle of Attimo to experience new varietals and blends. The subscription also comes with special offers and discounts on additional wines to purchase and special access to the Winery.
Price: $25 /month or $50 /month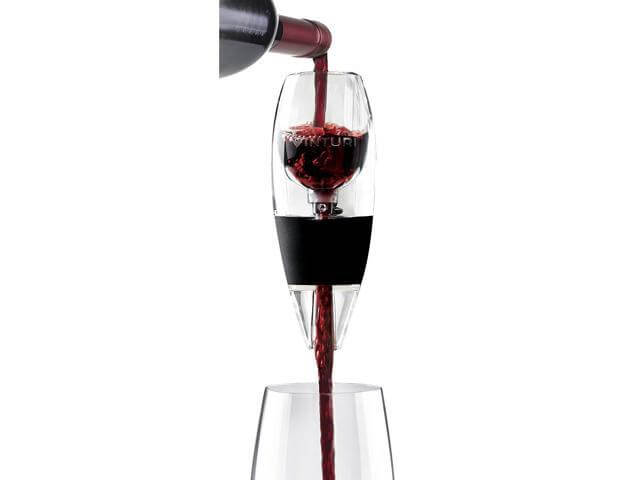 Every glass of wine is better when decanted to remove the sediment and oxygenate the wine, but maybe you want only one glass (ok, maybe two!) or don't want to deal with a cumbersome decanter. This wine aerator is a quick and easy way to decant a single glass of wine at a time, yet elegant enough to keep out on display.  It's dishwasher safe and a must-have gadget for any wine drinking enthusiast.
Price: $29.99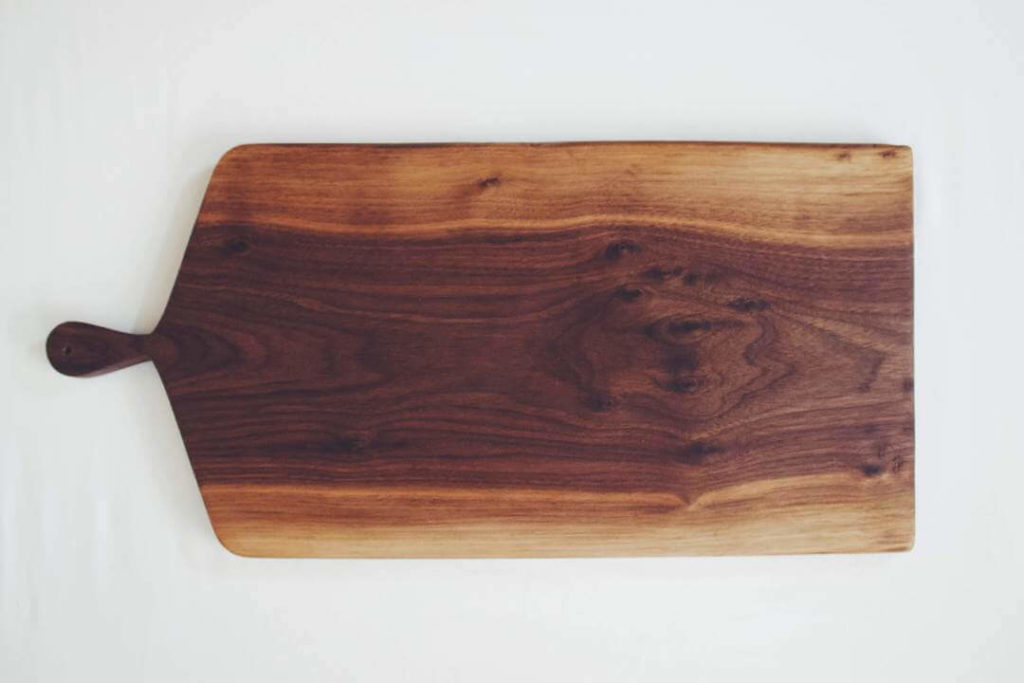 These hand-crafted Cutting Boards are made from reclaimed hardwood and locally sourced from Denver, CO. Each board is timeless and beautifully crafted and curated. This functional art is the perfect landscape to display your cheese or charcuterie or to use as a traditional cutting board. Make it a unique by monogramming it!
Price: $50-79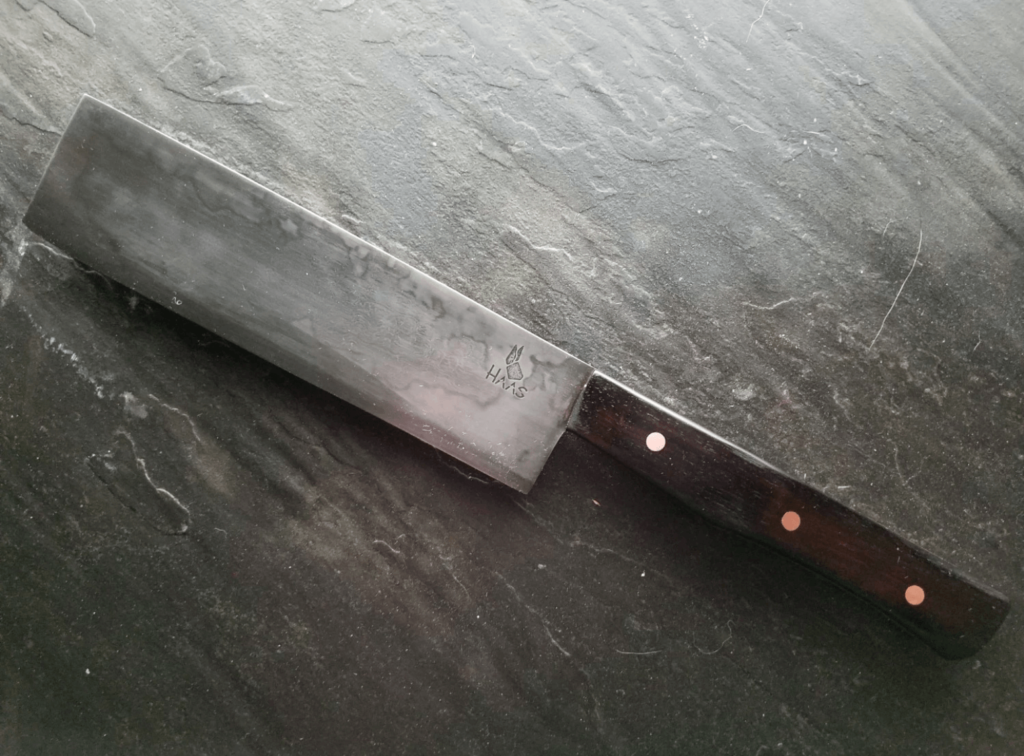 There is something about using an exquisite knife in the kitchen that takes cooking from a chore to an experience (sure it makes the food taste better as well). Heather Haas is something special when it comes to the craft of bladesmithing. Each knife is hand-forged to create a one of a kind tool. We're partial to the dyed blue/black maple burl & stainless steel chef knife but you can't go wrong with any of them.
Price: $400-$800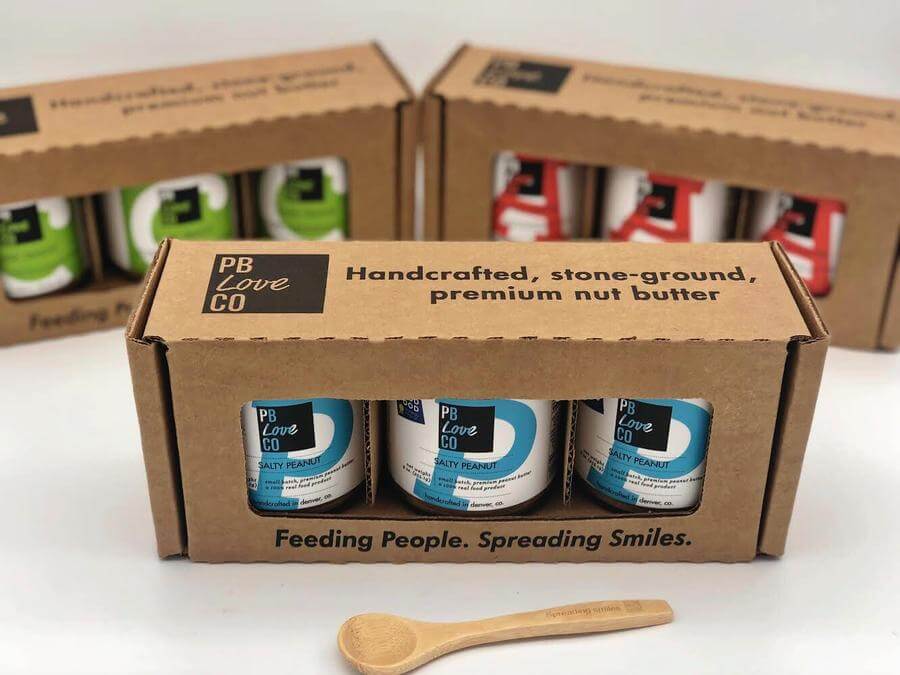 If there is one food we eat (or feed our families) almost everyday, it's nut butter! PB Love was founded on the idea that a company could feed people, be sustainable, be real, make profits, and most importantly – make people happy. What's there not to love about that?  With our affinity for eco-friendly wood boxes, we like the YUMBOX but there's also a holiday gift packages, including a 3, 6 or 12 month subscription.. You'll never run out!
Price: starting at $27.50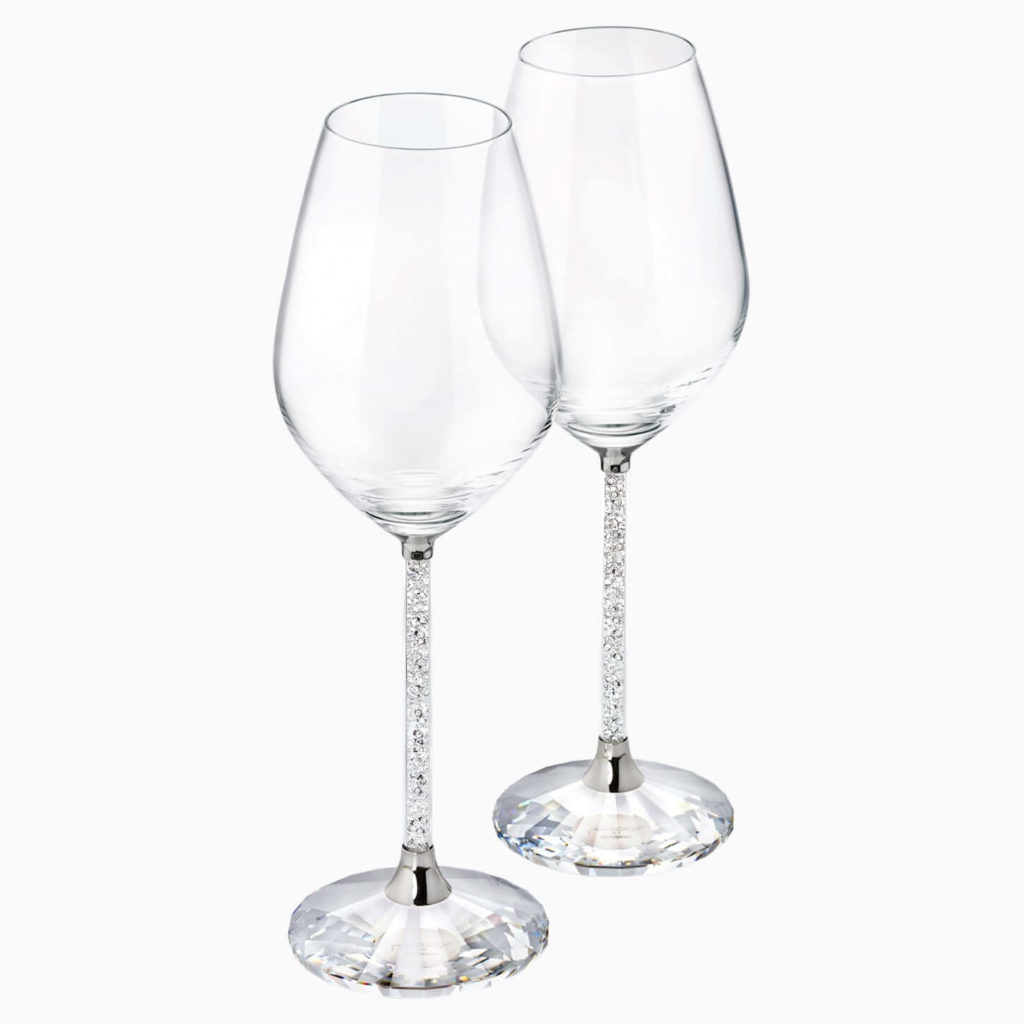 These beautiful crystalline wine glasses are both modern and elegant and make for a special, one-of-a-kind gift. The glass stems are filled with Swarovski crystals and bring a stylish and special ambience to every evening. The glasses sparkle and get more beautiful when filled with wine… Cheers!
Price: $399